Picture takes eco-friendly clothing to the next level with their Effect ProKnit jacket.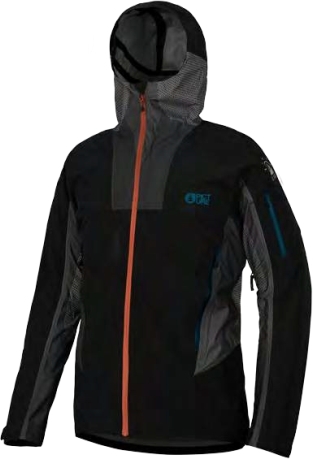 Written by:

Mike Walker


Last Updated: 20 Oct 2018
Price
£490
Quality
Comfort
Value
Performance
Overall Score
+
ProKnit panels in all the right places
‐
Durability remains to be seen
This year is all about 3D Knit, a new way to put clothing and footwear together that reduces waste as well as increasing comfort for the wearer.
Picture have quickly adopted this technology, perhaps because of their ethical standpoint, and the Effect features the knit in several panels spread around the jacket. This is pioneering in ski clothing outerwear for a number of reasons, it helps breathability, adds stretch and is more environmentally friendly as you negate wastage from pattern cuts. For these reasons the panels have been added under the arms, around the bottom of the hood and neck and down the upper back, allowing for great freedom of movement and a boost to breathability in those areas.
Top of the line DRYPLAY waterproofing and woven face fabric in other areas gives a massive 25k water column as well as good abrasion resistance from packs. Overall breathability is great on long climbs and spring skiing days and the large pit zip openings let you quickly dump excess heat. As you would expect all the seams are taped and zips waterproof, making this a suitable layer for the foulest of days. The adjustable hood is a very snug fit over a helmet but works well on a helmetless head.
We applaud Picture for continuing to pioneer sustainable, eco-friendly outdoor clothing and the Effect brings a small amount of this into the world of technical ski clothing resulting in a jacket that's a highly capable freeride option.
All our reviews are independent and unbiased. We may earn a commission when you buy from links to Amazon and other affiliates on this page.